From the Field, From the Lab, New Arrivals
Monday, September 14, 2020
Building Strong Sourcing Networks in Brazil
When it comes to specialty coffee, Rafael Amaral, our Specialty Supply Chain Coordinator, is all about the details. "Specialty is about something totally different. There's all these details in production and development, and in building connections between farmers and roasters. I love how specialty is all about the details," Rafael says.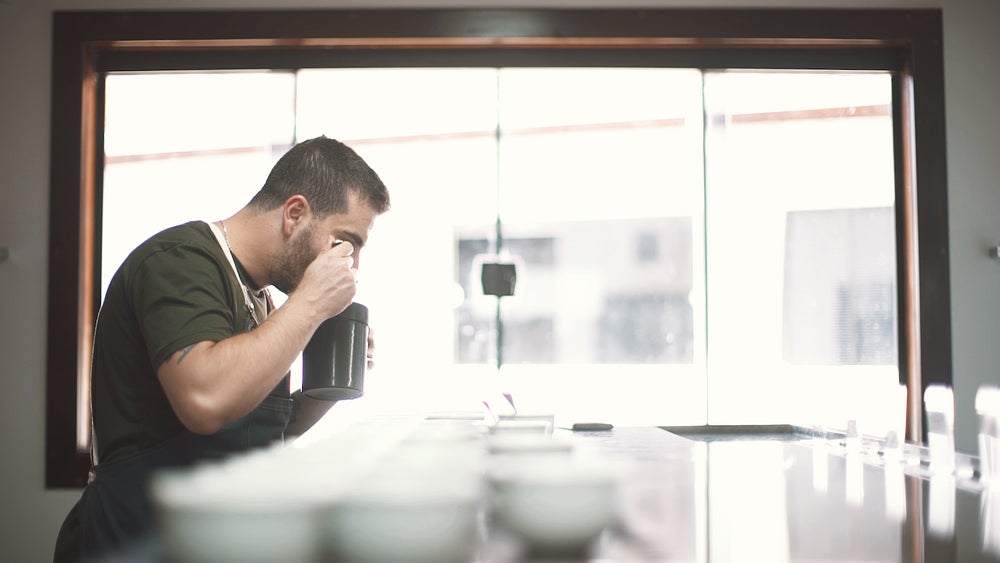 Our focus on building strong partnerships and sourcing networks wherever we operate has enabled us to source fantastic coffees in ways that benefit farmers and at qualities and prices that benefit roasters. Our local experts like Rafael are bringing their unique expertise to help us cultivate and support strong producing partners.
Rafael has been in the coffee industry for 9 years and has a wealth of experience that ranges from auditing for UTZ & RFA, to building a specialty movement in a Cerrado-based cooperative and working in Sucafina Brasil's quality control (QC) department.
The secret to finding great partners is all in the details too, Rafael explains. "I pay attention to how the producer talks about his coffee and his farm," he says. "From the first conversation, I can always spot the farmers who are most invested in specialty coffee production. Some people are trying to do something really special and I can see it in our conversation too."
Whether he's cupping offer samples or working with a producer on farm improvements, Rafael keeps an eye on the small details that make a big difference.
"Before I even taste an offer sample, I pay attention to its appearance. The quality of green beans says a lot about a farmer's relationship with their coffee. Green coffee quality is a big hint about whether a farmer is prepared to put in the work it takes to become a specialty producer," Rafael says.
Sucafina Brasil is focused both on buying excellent specialty coffee from existing specialty producers and on helping dedicated producers reach their full potential to produce top-level specialty coffee in the future. "I see their love and potential, and I taste their coffees and provide feedback for future adjustments. It's an ongoing evolution and always fulfilling to see quality improvements from one year to the next," Rafael says.
Our team's dedication to building these relationships with farmers across Brazil and beyond is helping us source incredible coffees and make them available to our customers.
"We have amazing farming partnerships and these connections are making the key difference in the quality and range of coffee that we can provide," Rafael says. "Our extensive sourcing network is capable of handling an incredible range of requests and needs."