From the Field, News
Monday, February 15, 2021
At Qoree, Improved Infrastructure Adds Value
Sucafina Ethiopia recently invested in substantial updates to the Qoree washing station in Jimma. These infrastructural improvements will help our partners produce consistently higher quality coffees at Qoree, adding more value and returning that value to farmers in the form of second payments and additional projects.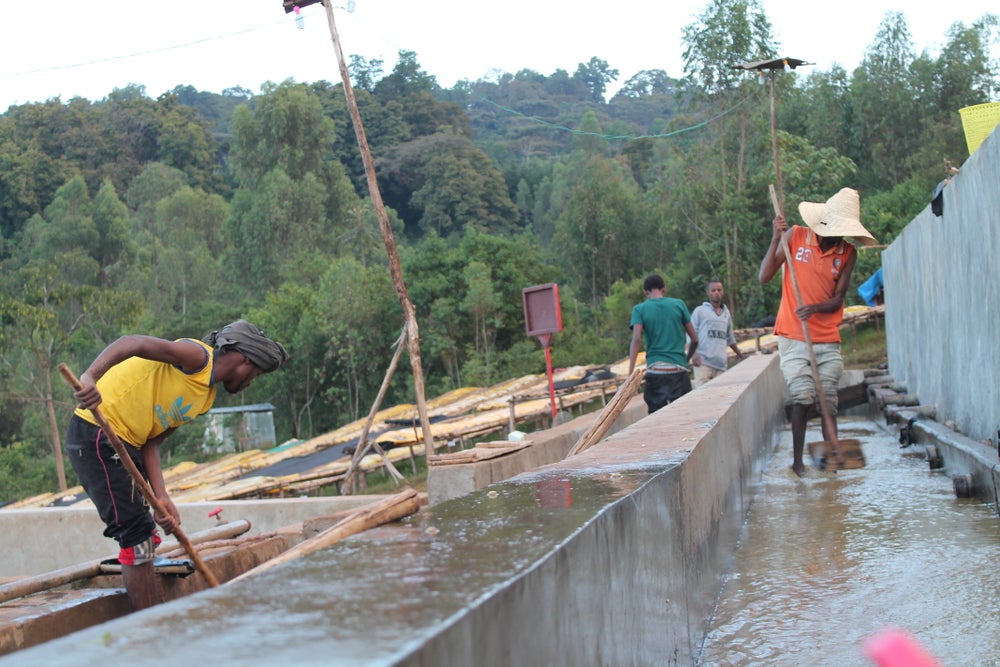 Sucafina's partner, Qaqe Industrial and Trading PLC, began operating Qoree station in 2020. Previously, Qoree focused on commercial production, but under Qaqe's direction, the station has shifted to specialty coffee production.
Qaqe took ownership of the station mid-season last year, making it challenging to make repairs to the station during the harvest. Together, we've spent the past 2 months updating the station's infrastructure and preparing for the coming harvest.
Updating the station's fermentation tanks was one of the first projects we undertook. We repaired the tanks, re-lined them and built shade over them to help better regulate fermentation temperatures. We've already begun seeing improvements in our fermentation quality and uniformity, thanks to these improvements.
Our next project focused on the station's environmental impacts and operating efficiency. Currently, the station uses a lot of water and we wanted to ensure we had an efficient and environmentally responsible way to filter water used for pulping, fermenting and washing coffee.
We're fortunate to have an expert staff with years of experience in the coffee industry who were able to help us develop a natural filtration system that cleans our water in a low-impact way. We built a lagoon and terrace system that filters pre-treated water by slowly passing the water through a series of plant-covered terraces that promote transpiration and absorb pollutants. We're confident that this new system will produce cleaner water and reduce our environmental footprint in the area.
These improvements mean that Qoree station can consistently produce more high-quality coffee. By adding value through high-quality coffee processing, we can get higher premiums for this coffee and return more value to farmers via second payments and other projects.